Musicals at Richter's 2nd Annual Holiday Show!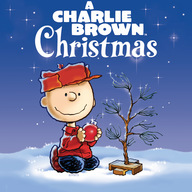 This year Musicals at Richter will be bringing the classic television special, A Charlie Brown Christmas to life, live on the Palace stage!
We are looking for actors
between the ages of 20-35
for the Peanuts characters
ages 5-15 who will also lead the caroling and portray the elves from Santa's Workshop.
Directed by Mensah Robinson
Musical Direction by
Bill D'Andrea
Auditions
Please prepare 16-bars from a Christmas song,
and be prepared
to read from the script if asked to.
Charlie Brown:
A lovable guy who is dominated by insecurities. He feels depressed by the holiday season and seeks to discover the true meaning of Christmas.
Linus Van Pelt:
Charlie Brown's blanket-toting best friend.
He is innocent and smart and has a
matter-of fact manner about him. He is a bit intimidated by his older sister Lucy.
Lucy Van Pelt:
Linus's older sister who is bossy and often self-centered. She has a crush on Schroeder.
Sally Brown:
Charlie Brown's younger sister. She is sweet and comical in the way her big ideas are often verbalized. She is smitten with Linus.
Schroeder:
Usually immersed in his piano-playing music.
He is an admirer of Beethoven
and Lucy's love interest.
Snoopy:
(can be played by a male or female)
Charlie Brown's fun-loving, confident, energetic dog. The comic counterpoint to the show.
Snoopy's thoughts and feelings are expressed via movement and sound effects.
Violet:
Lucy's friend, a little opinionated
Frieda:
Sweet little girl who is obsessed
with her naturally curly hair
Patty:
Has little faith in Charlie Brown as the director of the Christmas play
Shermy:
Pig Pen:
Always messy, but also well-spoken. A cloud of dust follows him where he goes